Cristiano Ronaldo may be a soccer stud, but he's certainly no Becks.
It's pretty tough to top David Beckham's smoldering stint as the face, er, body, of Giorgio Armani's underwear campaign, but one would think the equally sexy Ronaldo would be up to the task.
Wrong. The Real Madrid soccer star may draw crowds to the stadium, but we highly doubt there will be pushing and shoving to nab the fashion house's new line of undies.
Sure Ronaldo's got the chiseled abs and strong jaw line of a male supermodel, but the first batch of Spring/Summer 2010 ads, featuring the visibly uncomfortable 24-year-old, proves that Armani may need more than sex to sell.
Ronaldo's body rivals Michaelangelo's David, due to his reported routine of 3,000 sit-ups a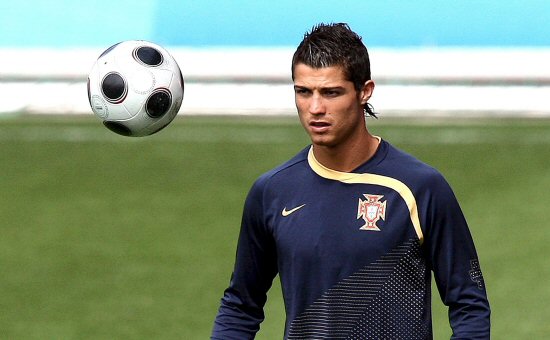 day, but with his feminine facial features, awkward poses, and blank stare, his photos look more skittish than sultry.
Who knew a hot athlete in his underwear could be so unappealing?