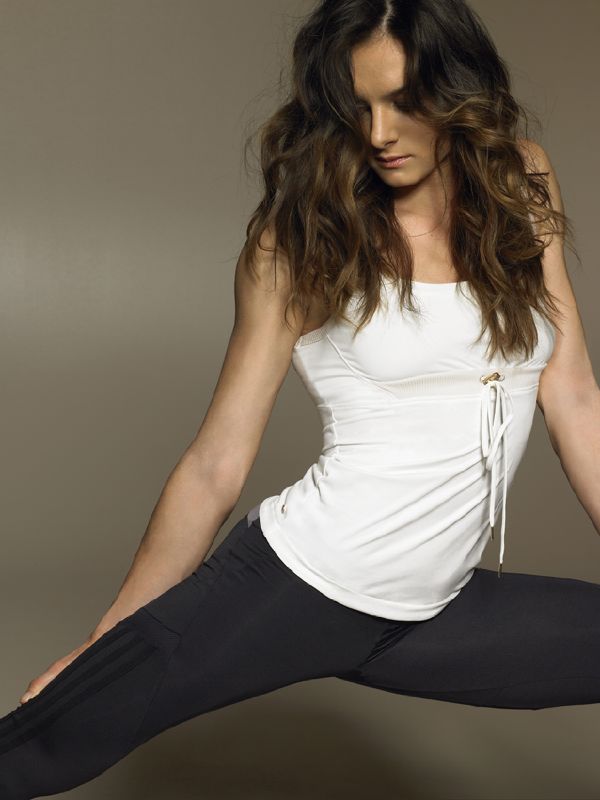 Yelena Gadzhievna Isinbaeva (born 3 June 1982) is a Russian pole vaulter. She is a two-time Olympic Gold Medalist (2004 and 2008), was named Female Athlete of the Year by the IAAF in 2004, 2005 and 2008, and World Sportswoman of the Year by Laureus in 2007 and 2009. Prince of Asturias Award for Sports in 2009. As a result of her accomplishments, many consider her to be the greatest female pole-vaulter of all time.
On 22 July 2005 she became the first woman to clear the historic 5.00 metre barrier in the pole vault.
At the age of 27 Isinbayeva has been a nine-time major champion (Olympic, World outdoor and indoor champion and European outdoor and indoor champion).
Isinbaeva's current world records are 5.06 m outdoors, a record Isinbayeva set in Zurich on August 28, 2009, and 5.00 m indoors, a record set at the Donetsk indoor meeting on 15 February 2009. The former was Isinbayeva's twenty-seventh world record.
Reasons for success
Setting 27 world records (15 outdoor and 12 indoor), staying virtually unbeaten between 2004 and 2009 (winning nine straight gold medals in indoor and outdoor championships) and being elected IAAF World Athlete of the Year in 2004, 2005 and 2008, Isinbayeva has established herself as one of the most successful athletes of her generation.
In August 2005, top UK pole vault coach Steve Rippon said to the BBC that "she [Isinbayeva] is one of the few female pole vaulters I look at and think her technique is as good as the men's. In fact, the second part of her jump is probably better than any male pole vaulter currently competing. She has a fantastic technique, she's quite tall (almost 5ft 9in) and she runs extremely well."
These statements are confirmed by close observation of her jumps; in detail, Isinbayeva's high level of body control (courtesy of her gymnastics background) especially pays off in the so-called "L-Phase", where it is vital to use the pole's rebound to convert horizontal speed into height. Common mistakes are getting rebounded away in an angle (rather than vertically up) or inability to keep the limbs stiff, both resulting in loss of vertical speed and therefore less height. In Isinbayeva's case, her L-Phase is exemplary.
Personal life
Her father, Gadzhi Gadzhiyevich Isinbaev, is a plumber and a member of a small (130,000-people strong) ethnic group of Tabasarans who mostly live in Dagestan. Her mother, a shop assistant, is an ethnic Russian. Isinbaeva also has a sister named Inna. Isinbayeva came from humble beginnings and remembers that her parents had to make many financial sacrifices in her early career.
She has both a Bachelor's and Master's Degree after graduating from the Volgograd State Academy of Physical Culture. Currently she is continuing her post-graduate studies there and also studying at the Donetsk National Technical University.
In the Russian club competitions she represents the railroad military team; she is formally an officer in the Russian army, and on 4 August 2005 she was given military rank of senior lieutenant. On 19 August 2008 she was promoted to the military rank of Captain.